Experienced insolvency practitioners who are pragmatic in their approach
Innovative restructuring professionals with the ability to problem solve
Proven track record in multi-jurisdictional and contentious situations
Achieving an appropriate resolution will often require the consideration of numerous issues and the presence of objective practitioners to guide the process for the benefit of the stakeholders.
When fiduciaries are unable or unwilling to accept the escalating risk profile for complex and contentious situations, financial industry participants have come to rely on us to take control and direct proceedings. This relieves the pressure on directors and other service providers who often lack the time, experience or appetite to continue in their roles.
Free from the institutional and commercial conflicts, we frequently act as Court appointed officers, protecting and recovering value for stakeholders suffering the consequences of insolvency, fraud, corruption or negligence. Following our investigations to identify assets, our assignments then regularly involve tracing and recovering assets from multiple jurisdictions and through layers of complex frauds or schemes, which were often designed to keep the assets away from victims we have been appointed to protect.
We also act in the capacity of Chief Restructuring Officer and Foreign Representative in cross border restructurings, usually where a domestic or foreign judicial proceeding is required. Additionally we have replaced replacement general partners to allow the continuation of restructured investment funds to fulfil original investment mandates. We have been involved in some of the most groundbreaking offshore cases in recent years.
In less contentious situations we can act as voluntary liquidators or conduct a soft wind down. We have the experience and the capacity to manage a variety of structures ranging from complex and expansive cross border groups to single entities and all of the issues they entail. Soft wind downs are often more appropriate and cost effective where a long run-off period to realise illiquid securities or complete litigation is required. Savings are achieved by eliminating certain service providers and surplus costs and administering estates on a fixed fee or percentage of realisations basis.
Insolvency and Restructuring key contacts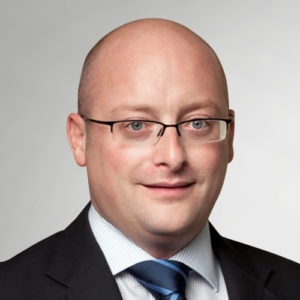 Michael Pearson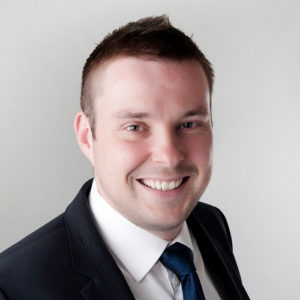 Andrew Childe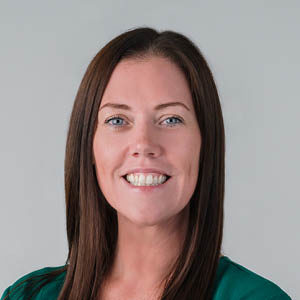 Anna Silver
Below is a sample of our recent insolvency and restructuring work. Relevant examples of our recent work include:
Contentious insolvency services
Banco Espirito Santo liquidation
Acted as directors and subsequently as official liquidators of BES Finance Limited, the offshore medium term note issuer that was caught in the Banco Espirito Santo Portuguese banking collapse. The engagement involved assessing claims against service providers and directors and assessing the impact of new banking bailout legislation which had resulted in the forced appropriation of predominantly all of the assets.
Madoff feeder fund liquidation
US$1.6 billion settlement agreed with the Madoff trustee necessitating considerable analysis of potential and actual claw back claims under US and Cayman Islands law. The engagement included challenging the validity of redemption creditor claims and asserting that pay outs to investors should be made on a net equity as opposed to a fictitious profit basis.
Liquidation of an offshore investment platform with various regulatory and compliance breaches
Appointed to wind down the operations of a US$50 million offshore retail brokerage platform following the arrest and imprisonment of key staff who were jailed for money laundering offences in the US. Investigated the affairs of the companies involved, transferred assets to new brokerage houses, remediated regulatory non-compliant accounts, resolving freezing injunctions and working closely with local regulatory and law enforcement officials.
PE Group dispute
Appointed as receivers of holding company shares in a several billion dollar privately held structure subject to serious shareholder disputes, proprietary tracing claims and data and employment disputes. Acted as replacement directors of intermediate company boards in several jurisdictions to stabilize the ongoing management offices and investments. Explored and oversaw the sale process of various valuable assets. Extensive litigation in England, Hong Kong, Cayman Islands and Nevis. Litigation included assessing forensically several million documents and responding to proceedings in multiple jurisdictions. Strategic control of registered offices necessary to prevent share transfer abuse by disputing parties.
South American fixed income product fraud
Appointed as liquidators of a large group of companies in the Cayman Islands, Bermuda, the British Virgin Islands, Florida and various South American countries. Victims invested in a variety of fixed income return note issuers which were subject to a number of significant frauds over a prolonged period of time. Chapter 15 recognition and considerable discovery was required to safeguard assets and begin recovery processes. Millions of documents are being reviewed in order to formulate a number of breach of contract and duty claims against multiple parties.
Liquidation of segregated portfolio company subject to fraud
Appointed as liquidators of an SPC whose victims were subject to a litany of frauds resulting in a long custodial sentence for the main culprit. Complex cross border litigation including anti-suit injunctions, contested appointment hearings, contested distribution hearings and complex US litigation in NY and California to determine the priority of creditors. Required recognition in Switzerland to liberate illiquid assets.
Cross Border Restructurings
Ocean Rig CRO role
Case involved acting as chief restructuring officer for the pre-insolvency and scheme of arrangement phases of a US$5 billion bond restructuring, the largest ever in the Cayman Islands Courts. Sophisticated activist bond holders in conjunction with management negotiated a complex scheme that was repeatedly subject to challenge in the US and Cayman Islands Courts. Role specifically included leading the board committees that analysed and approved the allocation of losses across stakeholders which included being subjected to extensive deposition and enquiry. Schemes were implemented via a light touch provisional liquidation in the Cayman Islands.
Constellation CRO role
Acted as director of a substantial number of offshore entities acting as asset holding, service, leasing and financing companies in a heavily negotiated and contested Brazilian RJ proceeding and US Chapter 15, for which we also acted as Foreign Representative. Role involved day to day management, liaison with head office management, negotiating with counsel the structure and form of the restructuring plan and providing economic substance services. Operations spanned several jurisdictions. Plan was implemented in part by use of a light touch provisional liquidation process in the British Virgin Islands.
SunTech CRO role
Acted as director of holding company and various subsidiaries in the Cayman Islands, China, US, Swiss, German, Luxembourg and Italian restructuring. The group was under the control of provisional liquidators and role included acting to preserve the interests of the liquidators in circumstances where third party creditors and management were seeking to take control of the assets.
Solvent liquidations and wind downs
Acted as liquidators on a voluntary basis or as wind down agent of various entities with the following common issues:
Illiquid securities and other assets requiring ongoing sell/hold analysis
Considerable effort to bring realisation processes to fruition
Assessing foreign tax debt, employee and other contentious claims involving loss mitigation
Outstanding audit and compliance issues including reconstructing accounts, overseeing K1 and PFIC statement production, NAV calculation and investor reporting
Abandonment by service providers such as administrators, custodians, auditors and investment managers necessitating a multi-disciplinary approach to continue the unwinding of the entities
De-registration and finalising returns with authorities and regulators including CIMA, the FSC, the SEC, the FCA, the IRS and other regulators and law enforcement agencies.