Independent Directors ready to take on challenging mandates
Making the right decisions for companies in difficulty
Protecting stakeholder value in contentious scenarios
Our team of highly experienced financial industry professionals act as independent directors and fiduciary partners in all manner of complex, contentious, difficult and litigious situations.
With our specialist knowledge and impartiality, we seek to drive realistic realisation strategies and communicate effectively with all stakeholders. Our presence on a board, often replacing existing directors, also provides comfort to investors as an alternative to formal insolvency proceedings.
Our directors have the reputation for taking independent and decisive action, to safeguard stakeholder value from potentially hostile and destructive actions.
Unconstrained by traditional institutional risk profiles, we make the tough, informed decisions that result realistic outcomes for stakeholders of entities in distressed situations.
When issues such as disputed valuations or missed liquidity targets result in relationships reaching breaking point, the incumbents are unlikely to achieve a positive resolution. Our directors provide the objectivity and proven experience for renewed confidence in stressful circumstances.
Directorships key contacts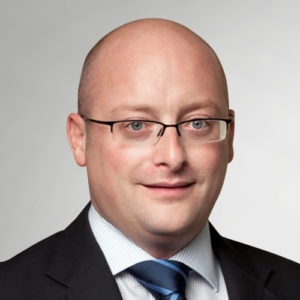 Michael Pearson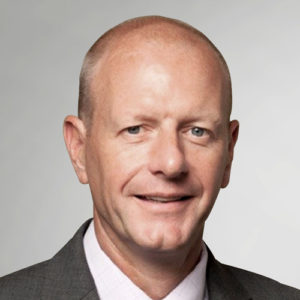 Chris Rowland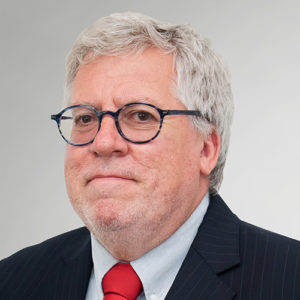 Stephen Briscoe
Below is a sample of our recent work acting as directors and general partners of investment funds, holding companies and other structures in offshore and onshore contexts.
Investment Funds – Replacement Directors and General Partners
Private Equity group mired in a shareholder dispute
Appointed as replacement general partners and replacement directors over a group of entities to oversee the sale of two multi-billion-dollar household name PE assets. The wider group was subject to entrenched shareholder disputes, injunctions, proprietary tracing claims, data and employment disputes and a litany of ex-parte actions. Extensive litigation occurred in the UK, Hong Kong, Cayman Islands and Nevis. Our role included managing the litigation support and document review process, forensically assessing several million documents and participating in proceedings in multiple jurisdictions. Strategic control of registered offices was required to prevent share transfer abuse by disputing parties.
Replacement general partner of private equity fund embroiled in manager scandal
Appointed as replacement general partner of a restructured, complex private equity structure with various high value investments in emerging markets following the high profile collapse and indictment of various parties associated with the original general partner and manager. Oversaw a complicated transition process to restructure and transfer approximately 20 entities in a number of jurisdictions. As replacement general partner we are responsible for overseeing the new investment manager, litigation management, liaison with advisory committees, treasury management and investor reporting. AUM was approximately $1bn.
Investor led removal of investment manager
Acted as offshore and subsequently onshore directors of investment funds with a credit opportunity strategy that became distressed post 2011. Role included canvassing the views of investors and identifying replacement manager candidates, negotiating terms of removal and transition and indemnification of exiting manager. Included taking control of approximately 30 entities across seven jurisdictions and defending and bringing legal action, administering bank accounts and liaison with regulators. Investors were pulling in different directions throughout and conflicts of interest amongst stakeholders required sensitive management. AUM was approximately $300m with over 100 investors.
Delaware General Partner replacement
Acted as replacement general partner on behalf of super majority of investors to remove former general partner of four fund groups. Former general partner had awarded itself a special management fee of approximately US$25 million to which it was not entitled. Injunctive relief and discovery in Southern District of New York resulted ultimately in a settlement which very substantially remediated the losses to the funds. Subsequently we oversaw the realisation of the remaining assets. The structures involved Channel Islands and UK intermediate holding companies and trusts. The former general partner was subject to severe regulatory sanctions.
Holding Companies – Restructuring Engagements
Ocean Rig CRO role
Case involved acting as chief restructuring officer for the pre-insolvency and scheme of arrangement phases of a US$5 billion bond restructuring, the largest ever in the Cayman Islands Courts. Sophisticated activist bond holders in conjunction with management negotiated a complex scheme that was repeatedly subject to challenge in the US and Cayman Islands Courts. Role specifically included leading the board committees that analysed and approved the allocation of losses across stakeholders which included being subjected to extensive deposition and enquiry. Schemes were implemented via a light touch provisional liquidation in the Cayman Islands.
Constellation CRO role
Acted as director of a substantial number of offshore entities acting as asset holding, service, leasing and financing companies in a heavily negotiated and contested Brazilian RJ proceeding and US Chapter 15, for which we also acted as Foreign Representative. Role involved day to day management, liaison with head office management, negotiating with counsel the structure and form of the restructuring plan and providing economic substance services. Operations spanned several jurisdictions. Plan was implemented in part by use of a light touch provisional liquidation process in the British Virgin Islands.
Note Issuer CRO role
Acted as directors to a range of bankruptcy remote structured finance vehicles. Roles included replacing existing counsel, bringing litigation against collateral managers and other institutions and restructuring vehicles in favour of primary noteholders.
Post Restructuring Engagements
Act as the offshore directors and registered agents for long term bond issuers following a judicial restructuring of one of Brazil's largest construction companies which collapsed following a financial scandal. Role includes overseeing bond issuer administration, liaison with onshore headquarters, settlement of restructuring costs and liaison with counsel.
Act as the directors to various entities holding valuable oil and gas sector support vessels following a bankruptcy led asset repossession process. Role includes providing fiduciary and accounting services and monitoring specialist asset service providers. Recent activities have included resolving a liquidity crisis through the offering of emergency bonds, the planned sale of a major asset and the long-term charter of remaining assets. Significant judgment brought to bear given market uncertainties and highly sensitive trading and financial assumptions.
Directors of holding companies for third party trustee
Appointed to act as directors over several US and Cayman Islands asset holding entities, which ultimately held assets of approximately US$350 million across multiple jurisdictions including the US and Europe. Litigation had been initiated by family members in jurisdictions including the Cayman Islands, UK, US, Lichtenstein, Switzerland, Israel, Curacao and the British Virgin Islands. The litigation background was highly controversial and in our role we were subject to serious, yet baseless allegations of impropriety as different factions of the family sought to gain litigation advantage. We remained implacably independent.